Descriptions:

Solid State Drives KingSpec 128 GB 1.8" (KSD-ZF18.6-128MS) SSD FOR MacBook Air 1st Generation Rev.A1237

KingSpec 128GB 1.8″ ZIF (KSD-ZF18.6-128MS) for all Notebook computer Equip with 1.8" ZIF Interface. Kingspec''s ZIF SSD (Solid State Drive) is a high performance and high reliability storage device based on NAND Flash technology that designed to solve the bottleneck of computing system by traditional hard disk drives. Kingspec''s ZIF SSD doesn''t have a moving parts and it has a same host interface and same physical dimension with Hard Disk Drive,So it can be drop-in replaced with the hard disk drives without anything. With a high performance and low power consumption, Kingspec''s ZIF SSD can be a good storage device for Laptop and Tabletop PC or MP3 player,
Kingspec''s ZIF SSD purely consists of semiconductor devices and NAND flash memories, which give rugged features against shock and vibration use in extreme environment such as industrial PC an increased MTBF. Further more, Kingspec''s ZIF. SSD has highly advanced flash memory management algorithm to guarantee higher performance and data integrity.
Performance,
External Transfer Rate(Host Transfer Rate):150MB/s
Sequential Data Read/Write
| | | | | | |
| --- | --- | --- | --- | --- | --- |
| Density | 8GB | 16GB | 32GB | 64GB | 128GB |
| Space(MB/s) | 65/13 | 103/28 | 105/35 | 108/59 | 113/60 |
| channel | 2CH | 4CH | 4CH | 4CH | 4CH |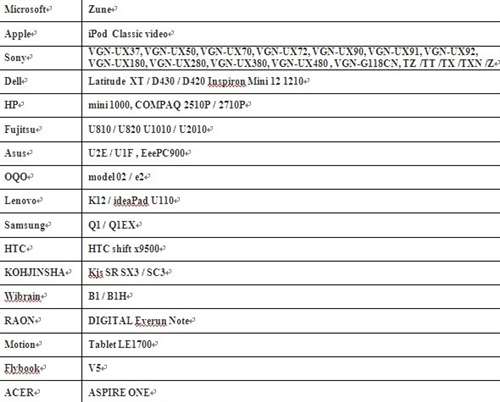 Package include:
1 x KingSpec ZIF/IDE 1.8 MLC 128GB SSD KSD-ZF18.6-128MS Solid State Drive Hard Drive