Without this cutter, you need to cut the sim card by yourself, firstly, you need to measure the sim card, remark part-lines on the card, then you hold a scissor to cut the card, you need to be careful to avoid broken the sim card. Many people had a tryt,it`s high risk to broken the sim card.
With this cutter, all the measurement is accurately done for the cutter, you just need to input the sim card in correct way. we have guarantee for that, if there is any broken happened(follow the correct cut way), we will compensate for that!

Features:
Premium noosy brand and quality
Easily and accurately cut a standard sim card (15*25mm) into micro sim card(12*15mm)
1 cutter with 2 free adapters
Made of high quanlity steel
Color: silver

Advantage:
Don't need buy extra micro sim card for your iPad or iPhone 4G
Don`t need pay for double data fees.
Use one sim card on all devices.
Easy operating.One step is ok.
Share with your friends.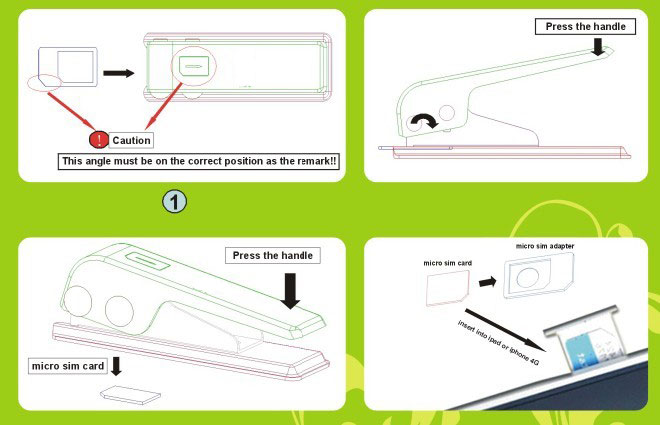 Package Includes:
1x micro sim cutter
2x micro sim adapters