Descriptions:
USB Plasma Ball Sphere Lightning Lamp Desktop Light Science Kid Office Party USA
The lightning is yours to command! Talk to your plasma ball, it''s less weird than you think, and watch the light react. Touch the ball with your hands for even more cool effects. Place the plasma ball on your desk, on the dashboard of your car, or in a noticeable location at your next party. Everyone will be mystified by the lightning power you harness in your plasma ball.

This USB powered plasma ball brings lightning to the palm of your hand!
Powered by your computer''s USB Port or (4) AAA batteries(battery not included)
Size: 3" / 7.6cm, Color: Black base and clear ball

Note: Pictures for reference only, actual performance may vary depending on usage.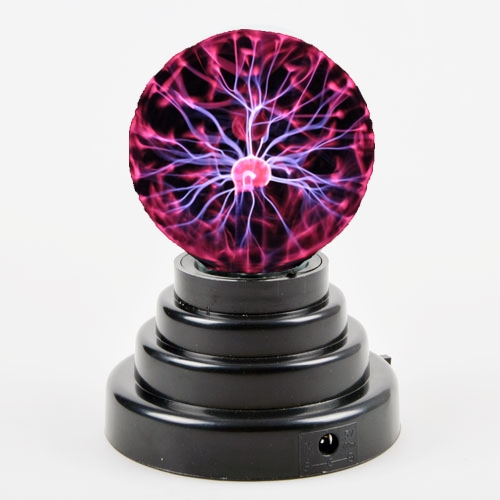 Package include:
1x USB Plasma Ball Sphere Lightning Lamp Desktop Light Science Kid Office Party USA
1x USB Power Cable